Samsung Front Load Washing Machine
Samsung offers best products for home appliances with no compromise on the product quality. With wide range of Samsung Fully Automatic Washing Machines, costumer satisfaction is guaranteed.
Samsung WW80J5413  Functions:
Wash Cool, Save Energy
Save a huge amount of energy* by washing large loads at low temperatures using Eco Bubble™ technology. Bubbles activate detergent, so it quickly penetrates fabric and removes dirt easily – even in cool water (15 °C).
Intensive Stain Removal
With the touch of a button Bubble Soak technology helps remove a variety of stubborn stains. Clothes are thoroughly soaked in bubbles, so stains are loosened and removed effectively.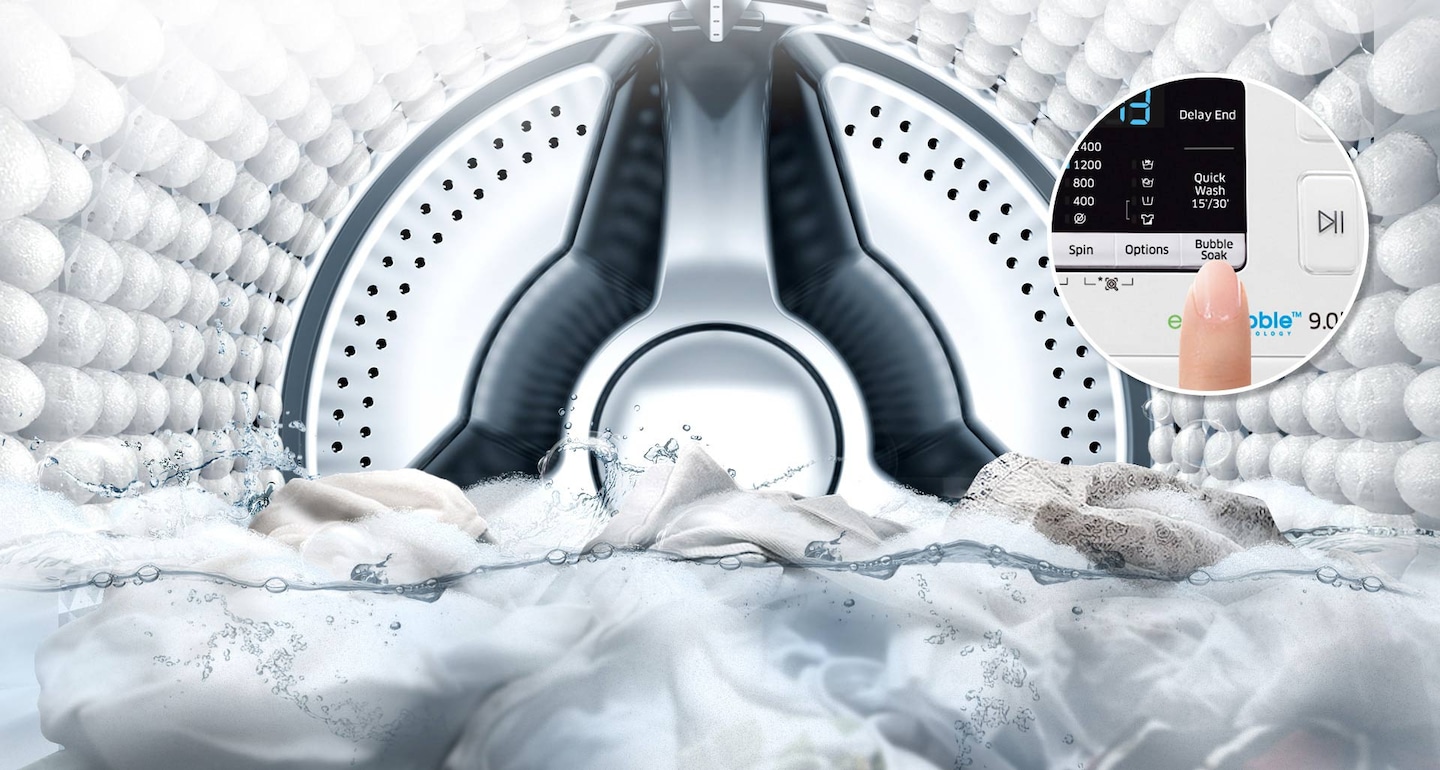 Guaranteed Durability
A Digital Inverter Motor delivers superior energy efficiency, minimal noise and exceptionally long-lasting performance, so it's certified to work for 20 years* – backed-up by a 10 year warranty.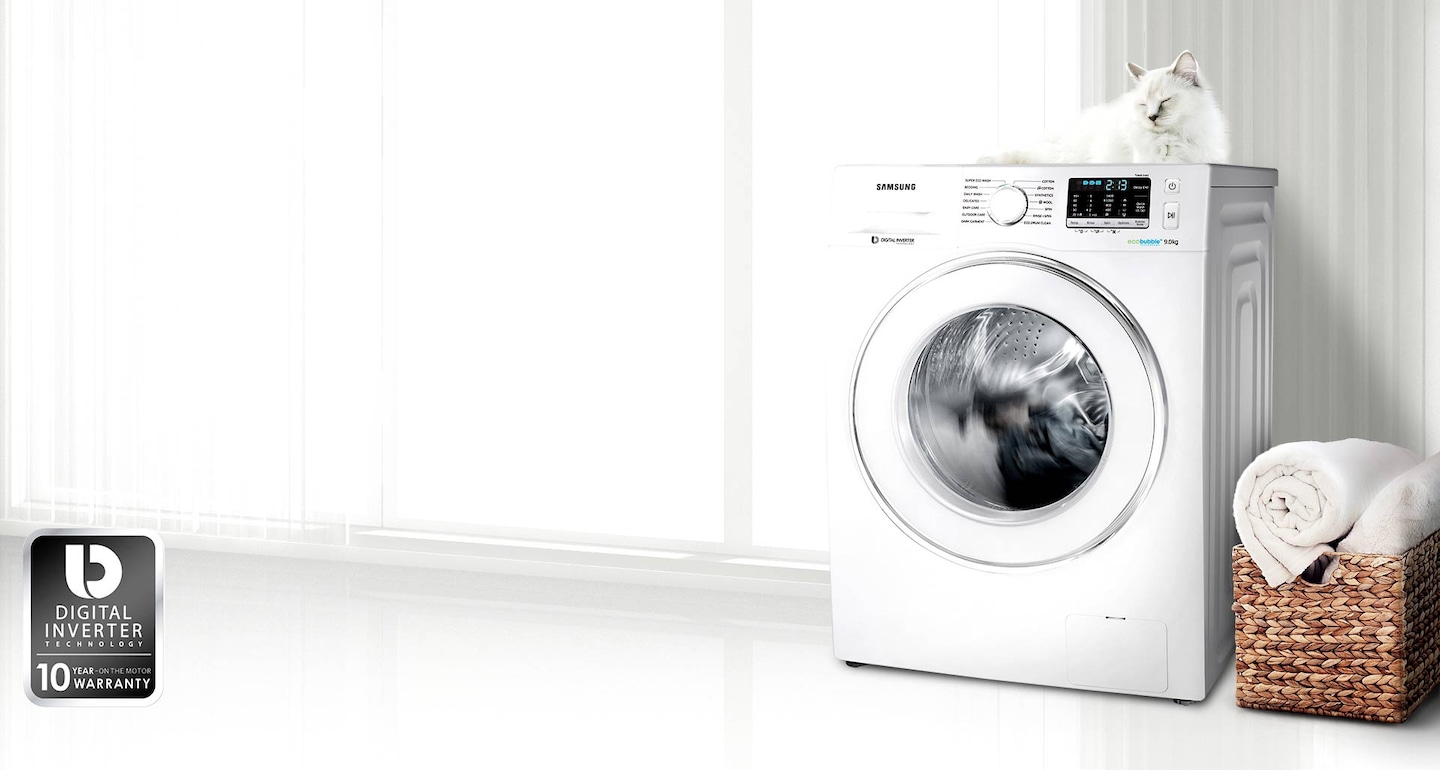 Beautifully elegant design
The transparent Crystal Gloss Door provides an elegant and aesthetically pleasing look that will blend seamlessly into any modern home. Its clear resin refracts the light to create a delightful spectrum of colours.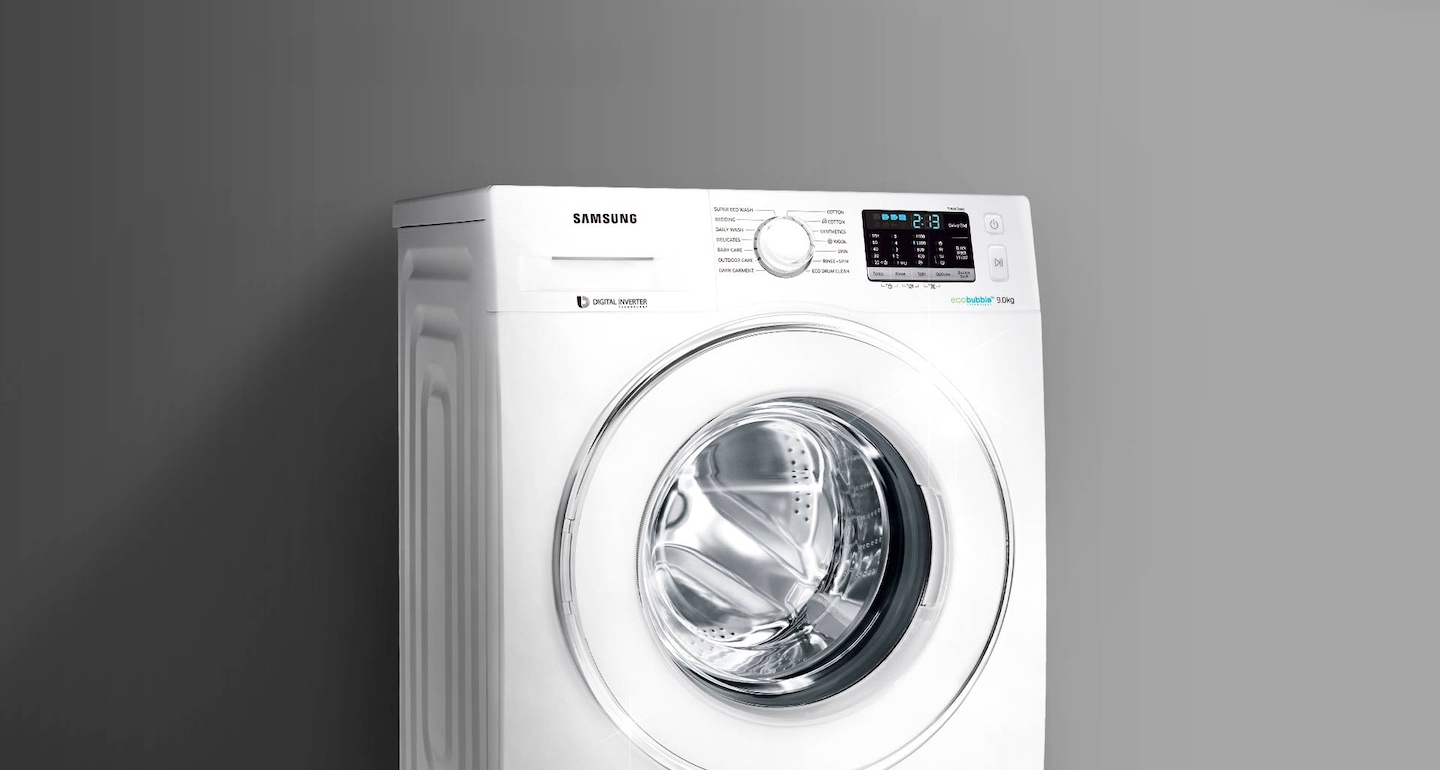 Easy Trouble-Shooting
The Smart Check automatic error-monitoring system detects and diagnoses problems and provides easy troubleshooting solutions using a smartphone App. So it saves you time and avoids the cost of engineer callouts.

Chemical-Free Drum Sanitization
For the ultimate in convenience, Eco Drum Clean technology keeps your front load washer fresh without using harsh chemicals. And it can even notify you automatically when it needs cleaning.
Save Time on Smaller Loads
The Quick Wash programme is the perfect solution for your busy life – cleaning lightly soiled clothes quickly and efficiently, so you can enjoy more time for yourself.

Gentle Fabric Care
The Diamond Drum's unique "soft curl" design with smooth, diamond-shaped ridges is supremely gentle on your clothes. Its small water exit holes also help protect fabric by preventing clothes from becoming trapped.

Specifications of Front Load WW80J5413:
8 kg Capacity
Bubble technology
Last Memory
DIT Motor
Smart Check
1400 rpm speed
Baby Care
Eco Drum Clean
Super Eco Wash
Outdoor Care
Rinse+, Prewash, Intensive, Soak, Spin
Cotton, Denim, Synthetic, Wool, Sports wear,
Net Dimensions 600 x 850 x 600 mm
10 Years Motor Warranty
Shopping Jin is offering you a wide range of Automatic Washing Machines for best price in Pakistan.