Handy Garment Steamer WF-1153
250 ML Water Storage Tank
Automatic Heat Control
Detachable Nozzle
Double Transparent Water Guage
100% Genuine Product
Cash on Delivery
7 Days Money Back Guarantee
Product Summary 
250 ML Water Storage Tank
Automatic Heat Control
Detachable Nozzle
Double Transparent Water Guage
Condition: Brand New
Delivery: 1-2 Working Days
Warranty: Original Brand Warranty
100% Genuine Product
1 Week Full Refund Policy
Cash on Delivery all Over Pakistan
Description
Looking to get rid of pesky wrinkles and dust on your clothes without having to go to a dry cleaner?
Look no further than the Handy Garment Steamer WF-1153. This 1300 watt steamer is perfect for getting your clothes looking sharp in minutes. Just fill it with water, wait for it to heat up, and start steaming. The detachable nozzle makes it easy to get into tight spaces, and the double transparent water gauge means you always know how much steam you have left. Plus, the automatic control of heating ensures that you can keep steaming continuously.
The Handy Garment Steamer WF-1153 is a high-quality garment steamer, which can be used to remove wrinkles on clothing surfaces and get rid of Dust. It can be used for continuous ironing, so it is convenient for you to finish the ironing work. The rapid generation of high-temperature steam makes it more efficient than traditional irons. In addition, the automatic control of heating enables continuous production of steam without any delay.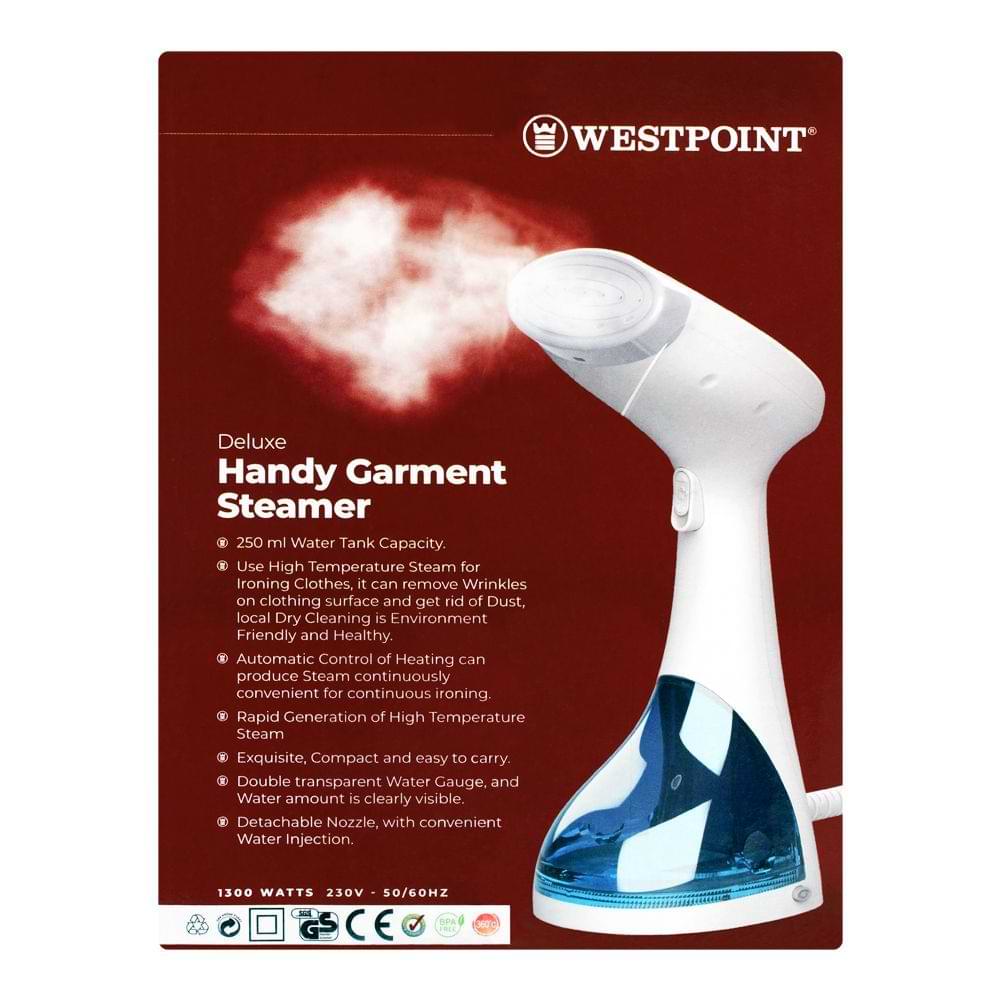 Product Specification
250 ml Water Tank Capacity.
Iron clothes in minutes, perfect for when you need to quickly prepare before a meeting
Save time by removing wrinkles and dust with the high-temperature steam
Reduce the use of dry cleaning chemicals by using this steamer
Get instant results without waiting for ironing