Royal Washing Machine RWM 8012T
Royal Washing Machine RWM 8012T washing machine with its Ultra-Force pulsator and Dynamic Wash drum is tough on stains but gentle on fabric, thus giving your clothes the perfect washing bliss. Ridges on the Ultra-Force pulsator create optimal water motion inside the wash drum ensuring better diffusion of detergent in the cloth resulting in a more powerful wash. Royal Washing Machine RWM 8012T has Power Jet-stream system cleanses the dirt and detergent leaving the fabric fresh and clean.Royal Washing Machine RWM 8012T Plastic drum ensures a hygienic wash and prevents bacterial growth on the tub. Guarantees you peace of mind for 6+1 years.
It also has large size. It duo function make work easier for you instead of operating two different devices.
Royal RWM 8012 Feature:
Brand Warranty
Washing Capacity (KG)  10 KG
Powerful Motor
Full Plastic Body
Rust Proof
Waterfall
Shock Proof
99.99% Pure Copper Wire
RPM 1400
Safety Cover Auto Break
Durable Motor
Energy Saving
Low Noise Design
6+1 Warranty (6 Years Motor & 1 Year Dryer)
Double inlets for save time & water
Easy to use
Big Pulsator
Easy to use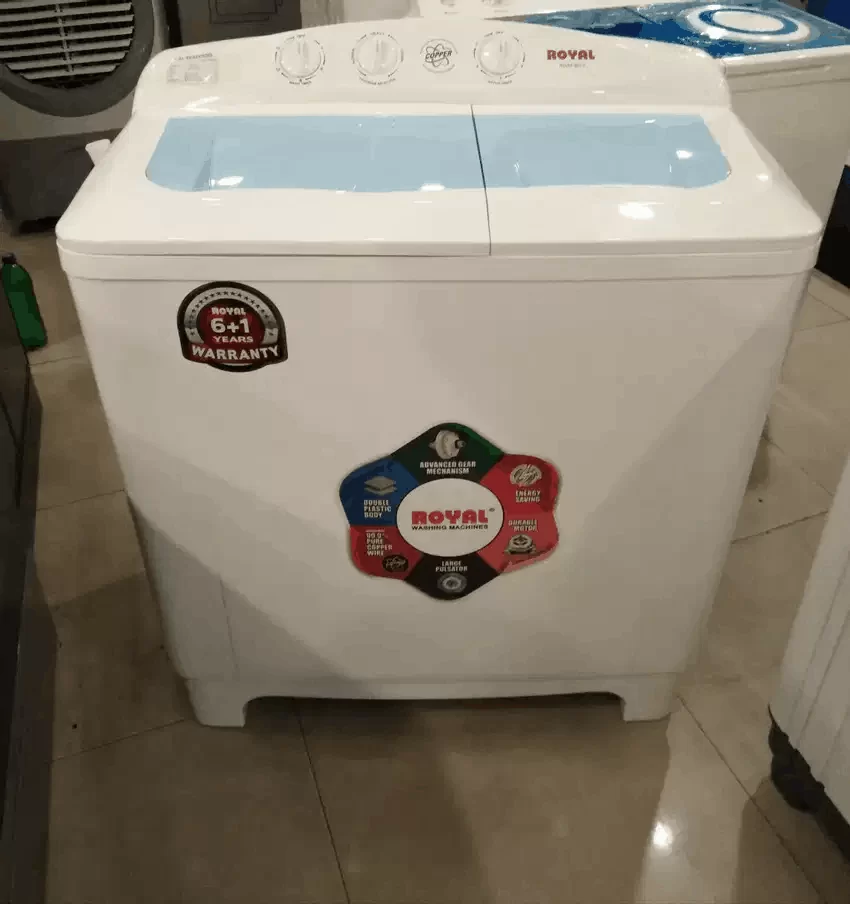 Royal Washing Machine Price In Pakistan :
Shopping jin Provide Royal RWM 8012 at lowest & best price in pakistan. if you are looking for some ore washing machine you can check our Washing Machine Range.